Algemene Verordening Gegevensbescherming
Per 25 mei 2018 is de nieuwe Europese wet voor de bescherming van persoonsgegevens ingegaan. Het idee is natuurlijk dat jij als bezoeker of klant van Bureau 5 voor 9 precies weet wat er met jouw gegevens gebeurt. Daarom hebben wij deze pagina over je privacy in het leven geroepen.
Onze Privacy Policy is aangepast. Je kunt hier het Privacybeleid Bureau 5 voor 9 downloaden en lezen.
Onze Google Analytics is helemaal geanonimiseerd. Een cookiemelding is daarmee niet meer nodig.
Onze website is beveiligd (zie het icoontje voor de domeinnaam in de browserbalk) met SSL.
Je hebt het recht om "vergeten" te worden. Zo kun je je eenvoudig voor onze nieuwsbrief mails uitschrijven.
Meer weten? Stuur een mailtje naar info@5voor9.com of bel naar 0317 319088.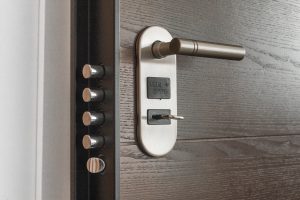 239 reacties