Jezelf verkeerd op de kaart zetten: 15 missers die jij niet wilt begaan
Tijdens de praktijksessie van 15 oktober kwamen 12 trainers bijeen om te sparren over het thema Jezelf op de kaart zetten. Daar kwamen maar liefst 50 tips uit voort. Maar er bleken ook dingen te zijn die je kunt doen om jezelf verkeerd op de kaart te zetten. Lees de 15 missers, zodat jij die niet hoeft te maken.
Wat moet je vooral niet doen?
Vechten
1. Kritiek negeren
2. Welles/nietes-spel spelen met iemand die kritiek op jou heeft
3. Negatief zijn, afgeven op anderen, boos worden
4. Slecht over collega's praten
5. Mogelijkheid tot reactie op je blog of site blokkeren
Spammen
6. Je lezing of presentatie misbruiken om uitgebreid PR te bedrijven voor jouw organisatie
7. Te veel berichten nieuwsbrieven sturen of pushberichten via linkedin
8. Praten vanuit jezelf, je product, je bedrijf i.p.v. luisteren naar de ander
9. Niets doen! (Spammen is niet goed, maar niet laten weten dat je bestaat ook niet. Zo misgun je namelijk anderen jouw expertise).
Aandacht afleiden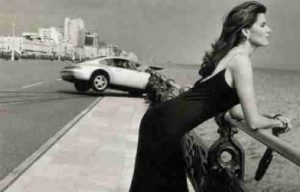 10. Aandacht geven aan blunders (vb per abuis doorlinken naar sexsite: dubbele diskwalificatie)
11. Lollige of lompe voicemail op je telefoon zetten
12. Ellenlange verhalen vertellen
13. Taal/spelfouten in je tekst, vertrouwen op spellingcontrole
14. Te veel info op site plaatsen
15. Te interessante/mooi vormgegeven site hebben
Ben je nog andere missers tegengekomen in je praktijk of heb je in het verleden zelf geblunderd? Geef je reactie hieronder en zet jezelf gelijk op een positieve manier op de kaart!